Why gVolante?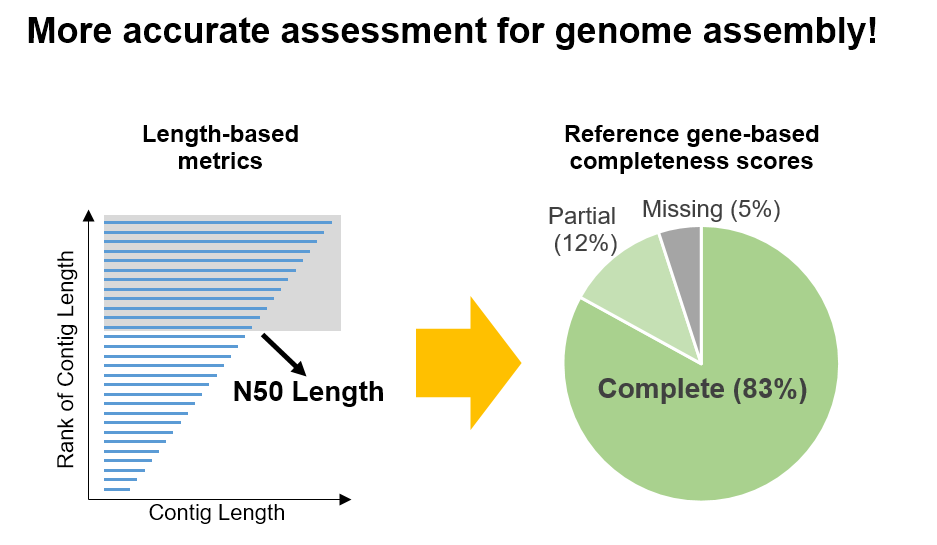 gVolante provides an online interface for completeness assessment of user's original or publicly available sequence datasets as well as for browsing results of completeness assessment performed on publicly available genome and transcriptome assemblies.
Preparation of high-quality genome or transcriptome sequence datasets for a study system of one's interest is a crucial step for modern biology, and can bring about various effects on downstream analyses. Commonly used metrics for assessing the quality of genome and transcriptome assemblies are based on sequence lengths, such as 'N50 length'. In fact, those length-based metrics are superficial, and cannot take into account their composition, namely the coverage of genes and the accuracy of reconstructed sequences in there, which matter in various biological analyses. In contrast, assessment referring to a set of pre-selected conserved genes can provide a complementary metric of completeness taking the composition of given sequences into account.
In this web site gVolante, you can run completeness assessment on the set of sequences of your interest, by means of computing the coverage of pre-selected conserved genes, in addition to the sequence length-based metrics.
Read Tutorial